From April 6 to 9, 2022, the 11th edition of the International Francophone Conference on HIV, Sexual Health, Hepatitis and Emerging Infections was held in Marseille, France.
This conference was an opportunity for the ATLAS project to present its final operational and research results and to discuss transition and scale-up issues with our partners, Dr. Thiam, Executive Secretary of the CNLS in Senegal, Dr. Dembele Keïta, Director General of ARCAD Santé Plus in Mali, and Professor Ehui, Coordinating Director of the PNLS in Côte d'Ivoire, during a symposium.
Autodépistage du VIH en Afrique de l'Ouest : résultats finaux et leçons apprises du projet ATLAS.
Introduction, Dr Luis Pizarro, Chef d'équipe, gestion de programmes, Unitaid
Principales réalisations du projet ATLAS – Clémence Doumenc Aïdara, directrice du projet ATLAS, Solthis
Vidéo : Autodépistage du VIH : ce que nous apprend le projet ATLAS
Synthèse des résultats de recherche – Joseph Larmarange, pour l'équipe ATLAS, coordinateur scientifique du projet ATLAS, IRD
Vidéo : Témoignage de bénéficiaires
Table – ronde (animée par Dr Serge Breysse, directeur général Solthis) : Contribution et perspectives de l'autodépistage en Côte d'Ivoire, au Mali et au Sénégal. 15'
Dr Safiatou Thiam (Secrétaire exécutive du CNLS, Sénégal) : Contribution et impact de l'autodépistage sur le dépistage du VIH au Sénégal ?
Pr Eboi Ehui (Directeur coordonnateur du PNLS, Côte d'Ivoire) : Après ATLAS, quelles stratégies complémentaires pour le passage à l'échelle de l'autodépistage du VIH en Côte d'Ivoire ?
Dr Bintou Dembélé Keita (Directrice générale ARCAD Santé Plus, Mali) : Comment l'exemple de l'autodépistage alimente la réflexion sur l'autosoin, notamment pour les populations les plus vulnérables ?
Dr Nayé Bah,  Administratrice nationale en charge du VIH, TB et hépatites ; Point focal pour l'accélération de la couverture en traitement ARV pour l'Afrique de l'Ouest et du centre à l'Organisation Mondiale pour la Santé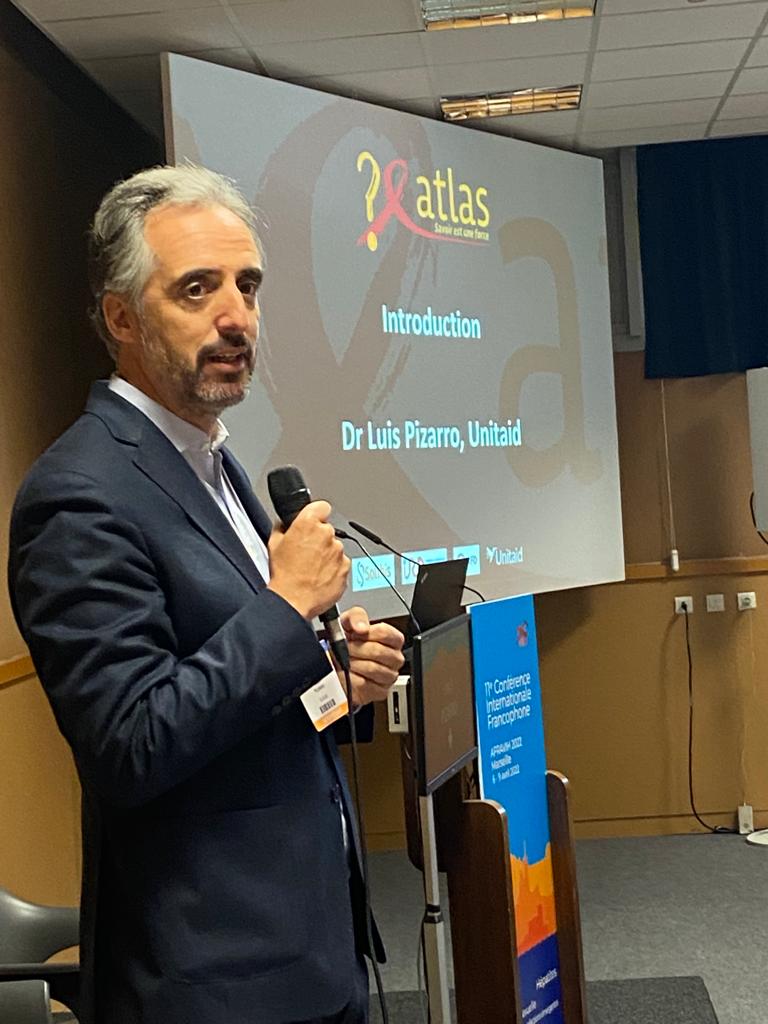 Representatives from the ATLAS project were also invited by the Global Fund and Unitaid to participate in their sessions to present community engagement at a Unitaid symposium and the complementarity of Unitaid and Global Fund actions at a booth session.
See the replay of Clémence Doumenc Aïdara intervention, during UNITAID symposium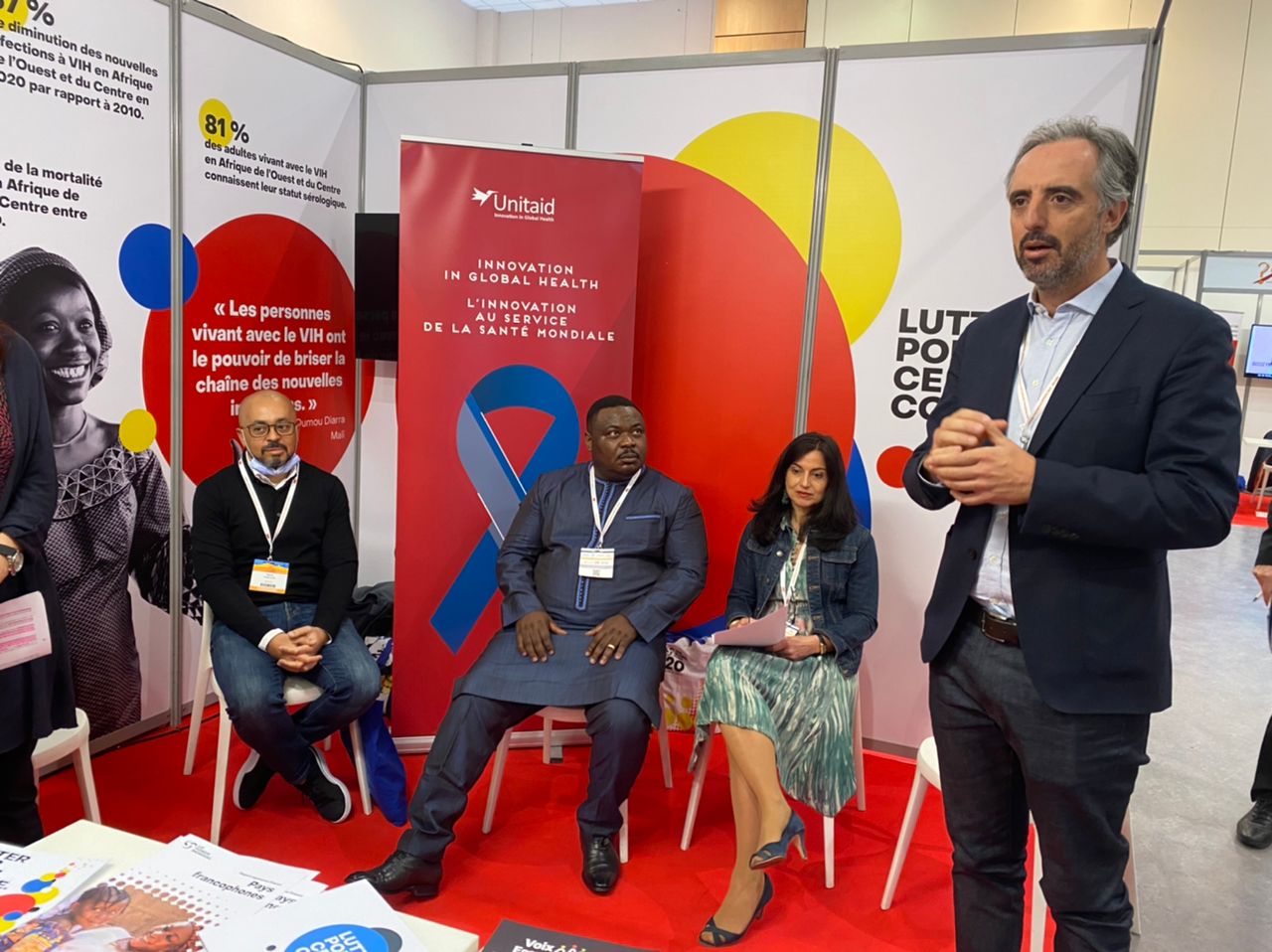 The ATLAS – Solthis stand was also a place for meetings and discussions, particularly on the subject of self-testing, which aroused the interest of many participants.
Oral communication from Odette Ky-Zerbo : Utilisation et redistribution de l'autodépistage du VIH parmi les populations clés et leurs réseaux en Afrique de l'Ouest : pratiques et expériences vécues dans le projet ATLAS, Odette KY-ZERBO