The ATLAS project is virtually participating in the 21st International Conference on HIV/AIDS and STIs in Africa.
Clémence Doumenc Aïdara, project director, and Joseph Larmarange, scientific coordinator, will present the operational and research results to date during the symposium "Beyond Key Populations: Secondary Distribution of HIV Self-Testing Kits in West Africa".
In this symposium to be held on Tuesday, December 7 at 10:36 am GMT, Dr. Camilla Anoma (Espace Confiance, Côte d'Ivoire) and Dr. Youssouf Diallo (Cellule de lutte contre le sida, les IST et les hépatites virales, Ministère de la Santé, Mali), will present their feedback on the operational implementation of the project.
Testimonials from providers and users will also be presented.

The ATLAS project is also present with two posters:
Reaching key and peripheral populations: a phone-based survey of HIV self-test users in West Africa, par Arsène Kra Kouassi (CEPED / IRD) et al. and
Modelling the population-level impact of a national HIV self-testing strategy among key populations in Côte d'Ivoire, par Romain Silhol (Imperial College of London) et al.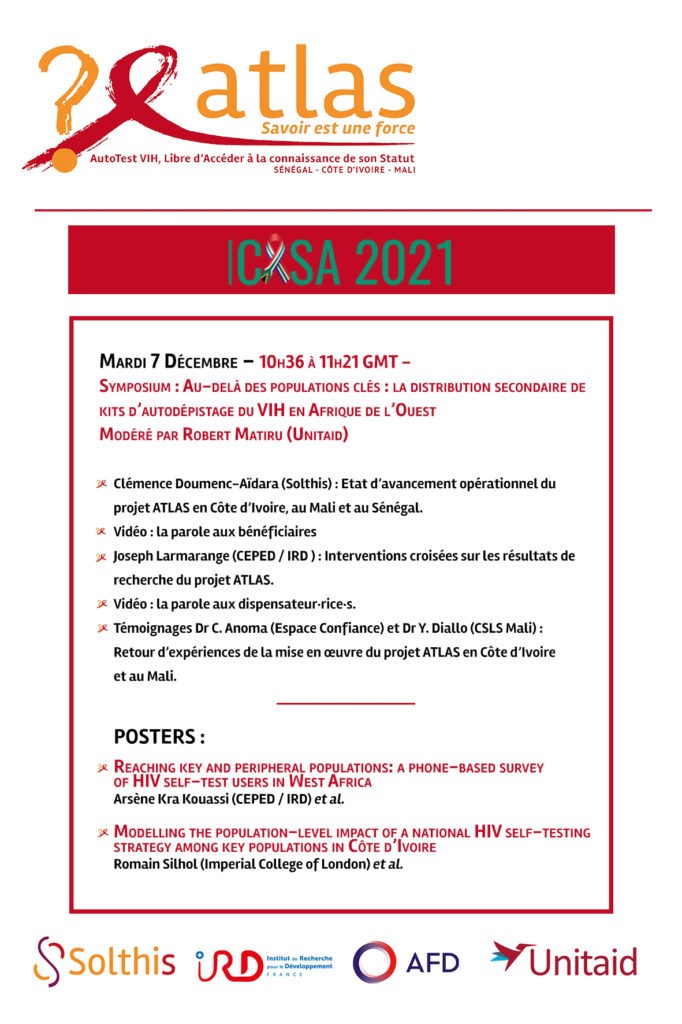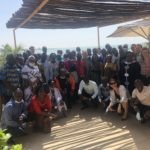 « Previous Post
Third Consortium meeting in Saly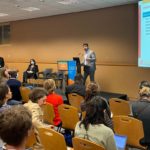 Next Post »
ATLAS at AFRAVIH 2022