Coordinated by Solthis in consortium with IRD

Implemented with over 30 partners

Total budget of about 15 million USD funded by Unitaid (with additional funds from the French Development Agency)

3 countries, 13 regions covered

Nearly 400,000 kits distributed

via more than 200 dispensing sites

4 years (mid-2018 / mid-2022)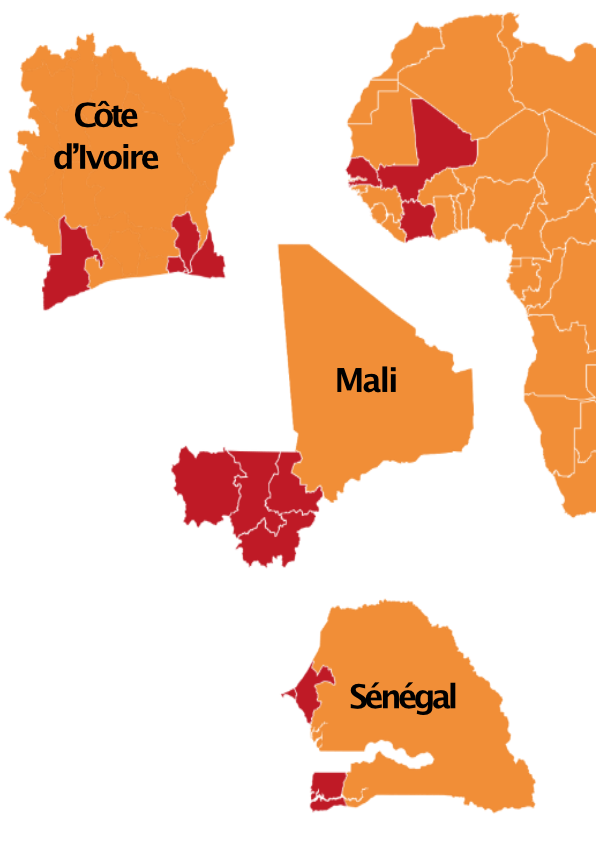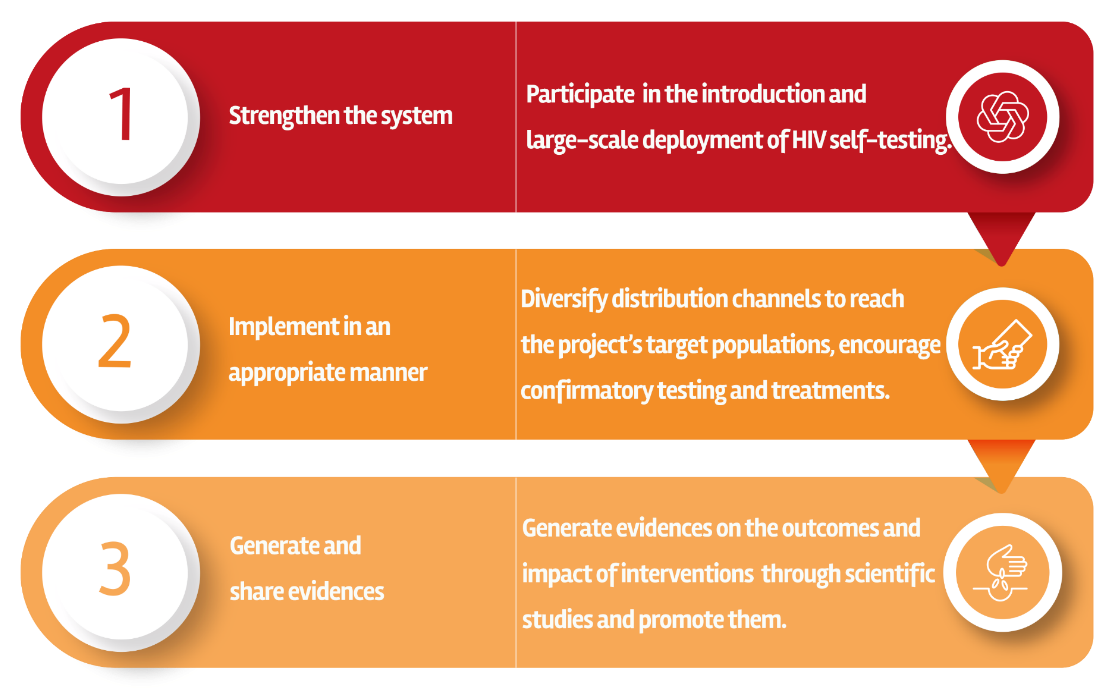 The project contributes to reducing HIV/AIDS morbidity and mortality by improving access to HIV self-testing and ensuring effective linkage to care. To achieve this, 3 objectives:
Participate in the introduction and large-scale deployment of HIV self-testing.
Diversify distribution channels to reach the project's target populations while encouraging confirmatory testing and treatment.
Generate evidence on the outcomes and impact of interventions through scientific studies and ensure their promotion.
The project has developed an approach that is fully integrated into the national system (strategy, monitoring and evaluation, procurement, etc.) in conjunction with the programs and key players, with 
Dedicated guidelines;
A monitoring and evaluation mechanism adapted to the needs of the country;
resources available to allow :
the quality of the training of agents
the availability of support tools adapted to the needs of users;
the deployment of demand creation strategies.
A range of support tools for dispensation and to promote the link to confirmation has been developed, tested and deployed.
Joint supervision was conducted on a regular basis, as was a participatory review of strategies (including Covid-19 impact). 
Dispensing agents have received regular training and support tools adapted to the needs of users (use, link to confirmation) have been developed and made available.
HIV self-testing is a process whereby a person takes his or her own sample (saliva or blood) using a simple rapid test kit. 

The person can then perform the test and interpret the result, usually in a private setting, alone or with a trusted person. 

It is an effective and safe tool, with high acceptability, for reaching people who do not have access to screening services.

It is also a tool that promotes the empowerment of people who are actors in their health

The ADVIH is a triage tool to reinforce existing screening strategies.

A reactive self-test result does not confirm an individual's HIV status. 

All reactive results should be followed by further testing by a trained provider, beginning with the first test in the validated national HIV testing algorithm.