The Covid-19 crisis affected the ATLAS project's intervention countries starting in March 2020. In response to this new disease, governments quickly took strong measures by declaring a state of health emergency and implementing, depending on the country, travel restrictions, gathering limits and curfews. Like the Ebola epidemic in West Africa (2014-2015), the Covid-19 pandemic has had a strong impact on the management of other diseases, focusing attention and increasing mistrust of health facilities, thus causing a drop in attendance.
As early as May 2020, UNAIDS warned of the risk of losing the progress made in recent years[1]. The latest data (October 2020[2]) show a significant decline in HIV testing services in almost all countries.
Thus, it was essential to continue and adapt HIV control activities, including prevention and testing. While working with its various partners to deploy Covid-19 awareness tools, the ATLAS project developed several initiatives to maintain the provision of HIV self-testing kits while ensuring the safety of providers and users. From the provision of personal protective equipment to the adaptation of advanced strategies and the proposal of HIVST kits during the community distribution of antiretrovirals, these adaptations have allowed the ATLAS project teams and partners to continue their activities at an equal or even higher level than that which prevailed before Covid-19.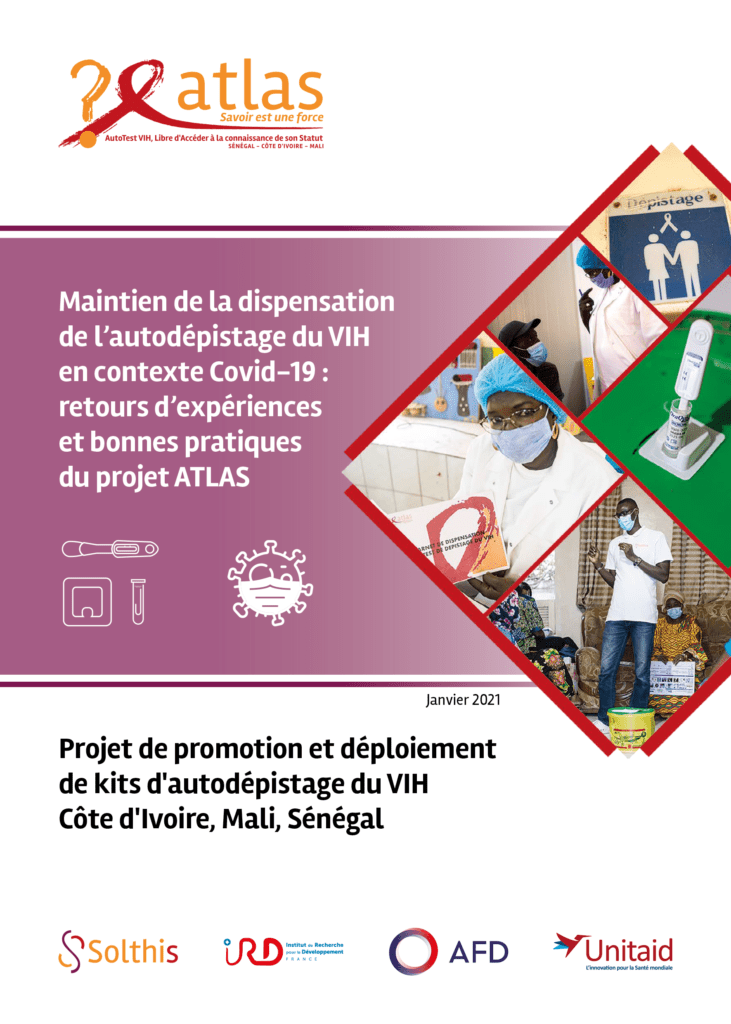 This adaptation to the situation has proved to be all the more important as self-testing, in addition to being a tool that allows people to be tested when and where they want, also makes it possible to limit physical contact. It is therefore particularly appropriate in this pandemic context to maintain the possibility of knowing one's HIV status.
With the implementation of these adaptations, the ATLAS project wished to capitalize on these experiences in the framework of a collection of good practices "Maintaining HIV self-testing in the Covid-19 context: feedback and good practices from the ATLAS project" and make it freely available to all actors involved in the fight against HIV (in french for now).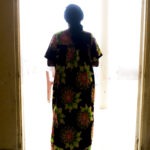 « Previous Post
This is Maguette !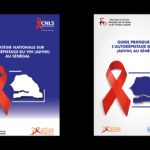 Next Post »
Senegal adopts a national strategy on HIV self-testing and its practical guide