On the occasion of a trip to Côte d'Ivoire, a delegation of French parliamentarians, accompanied by Dr Philippe Duneton, Deputy Executive Director of Unitaid, devoted the morning of 2 July to the ATLAS Project. Marion Lenne, Jean-Francois Mbaye, Sira Sylla and Valérie Thomas[1] were present in Côte d'Ivoire at the invitation of Unitaid, in order to learn about the benefits of French investments in global health.
They had the opportunity to discover the Clinique Confiance de Biétry and the Centre d'Accompagnement et de Soins en Addictologie (CASA), one of the implementing partners of the ATLAS project, the NGO Espace Confiance[2] which has been working since 1994 to raise awareness, screening and medical and psychosocial care for key populations.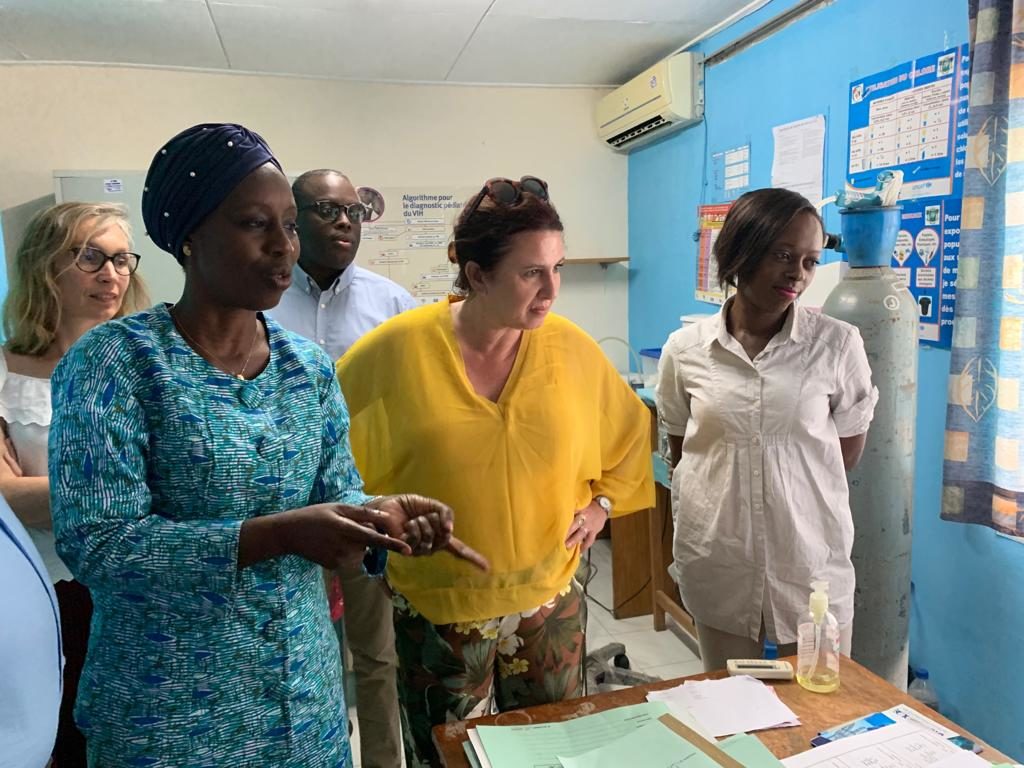 Inaugurated in October 2004, the clinic is a site for the prevention and management of STIs and HIV/AIDS in key populations, as presented by Drs Anoma and Fofana, respectively Director of Espace Confiance and Director of the Clinic.
Positioning its action on the principles of non-judgment, gratuity and discretion, the staff of the Cliniques Confiance (4 in total), including 12 doctors, 4 nurses, 110 community counsellors and peer educators, offer services in fixed and advanced strategy, which made it possible to reach more than 20,000 beneficiaries in 2018, including more than 10% at the Biétry site.
The visit then continued at CASA, where Dr. Zahoui, site manager, presented this structure dedicated to the care of drug users (DU).
In Côte d'Ivoire, according to a study carried out in 2017 by Médecins du Monde, which accompanied the establishment of the centre, the prevalence of HIV/AIDS is 5.64% among IDUs, and that of tuberculosis is 9.8%[3], which is higher than the national average, in a context of low access to healthcare, high stigmatization and repression.
CASA was therefore born out of the need to provide a community care centre for DUs, where information, awareness, testing, primary health care and HIV and tuberculosis care are provided in a non-judgmental environment.
After less than a year of operation, CASA has already welcomed more than 730 people, 11% of them women, with the arrival of more than 70 new DUs each month. Of these, 2.3% are HIV-positive and 4.1% have tuberculosis. The CASA team has also organized 34 screening outings since its opening.
These two sites are partners of the ATLAS Project, and will provide HIV self-testing, in advanced strategy for the Confidence Clinic in Biétry and in fixed strategy for the CASA.  

---
[1] Marion Lenne, LREM deputy for Haute-Savoie, Jean-François Mbaye, LREM deputy for Val-de-Marne, Sira Sylla, LREM deputy for Seine-Maritime and Valérie Thomas, LREM deputy for Puy-de-Dôme, sit on the French National Assembly's Foreign Affairs Committee.
[2] https://plateforme-elsa.org/structure/espace-confiance/
[3] Tuberculosis among drug users in Abidjan, Côte d'Ivoire. Prevalence, care and community support model, Médecins du Monde, July 2018.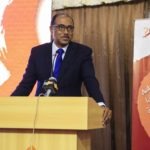 « Previous Post
Launch of the ATLAS Project in Mali