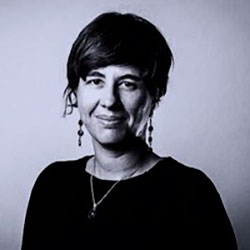 Clémence Doumenc-Aïdara
Project Director
After more than 10 years of project coordination in the fields of microfinance, microentrepreneurship and microinsurance in more than 12 countries in sub-Saharan Africa, Clémence decided in 2015 to focus her career on health issues.
Before taking up the position of ATLAS project director in August 2018, Clémence coordinated, as head of mission of Médecins du Monde in Côte d'Ivoire, initiatives aimed at the most vulnerable populations, in particular women and children under 5 years of age, drug users and young people and adolescents.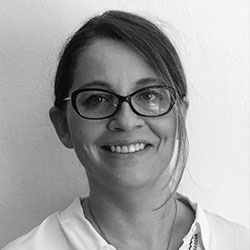 Juliette Bastin
Communication and advocacy manager
Graduated in scientific and technical information and communication, Juliette began her career as a journalist specialized in health and social issues, notably at Science et Nature and then within the Groupe Jeune Afrique. She then specialized in information and communication for international organizations involved in the field of health in Africa and collaborated with the Secure The Future, Sidaction, UNAIDS and GAVI programs. After a few years in the private sector, Juliette joined the ATLAS project.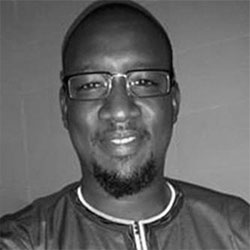 Sambacor Ka
Administrative and financial manager
Graduated in Business Administration, Sambacor KA took his first steps in an audit firm before joining Plan International where he spent most of his career. He held all the positions in the Finance Department of the regional office based in Dakar before his experiences in the sub-region, notably at Plan International Mali and more recently at Plan International Guinea. He has developed significant experience in budget management, administrative and financial management, grant management and team management.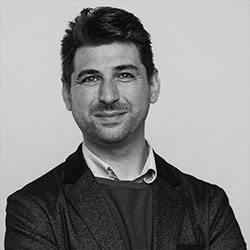 Joseph Larmarange
Scientific Coordinator
Demographer in public health at the Institute for Research for Development (IRD), member of the Population & Development Centre (Ceped, UMR 196). Co-president of the ANRS Sectoral Scientific Committee "Public Health and Social Sciences". For the past 15 years, Joseph Larmarange has been conducting research in West and Southern Africa in the field of HIV : estimation of epidemics, characterization of key populations, screening policies, new prevention tools (TasP, PrEP), HIV/viral hepatitis integration/sexual and reproductive health…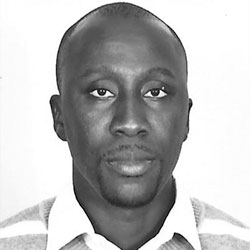 Papa Moussa Diop
Monitoring and evaluation coordinator
Specialist in monitoring and evaluation public health projects/programs, Papa has worked at the National AIDS Alliance, IntraHealth International and Save the Children. Passionate about working in non-governmental organizations, Papa has acquired a long experience in setting up robust monitoring and evaluation systems in the areas of HIV and reproductive health : monitoring and evaluation plans and manuals, data quality control procedures, operational research, and capacity building in monitoring and evaluation.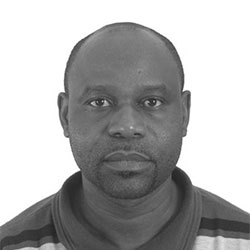 Dr Camille Mudiani
Purchasing and Supply Coordinator
Pharmacist and specialist in health product supply chain management, Dr. Mudiani has worked for several international organizations and in several resource-limited countries. During his career, he has developed a solid experience and expertise in pharmacy, logistics, procurement management related to disease control (TB, HIV, malaria) and endemic diseases (cholera, poliomyelitis, yellow fever and meningitis), health-logistics projects and humanitarian emergencies. It has contributed to the strengthening of countries' health systems by developing tools and procedural documents for programme support, support to central purchasing offices and support to laboratories and quality assurance.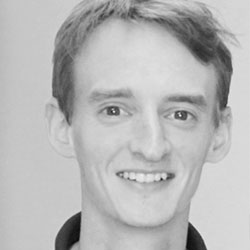 Dr Nicolas Rouveau
Technical coordinator of the research
Nicolas is a pharmacist specialized in international public health and has been working in HIV research since 2015. After a master's internship with the NGO Solthis and a doctoral thesis in pharmacist on the theme of screening key populations in West Africa, he worked for more than 3 years as a project manager in the International Research and Collaboration Department at the National Research Agency on HIV/AIDS and Hepatitis (ANRS) in Paris. He then joined the ATLAS team in October 2018 to take care of the technical coordination of the research part of the program based at IRD in Paris.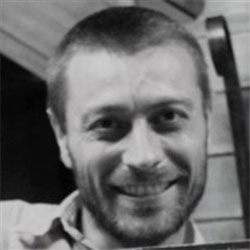 Anthony Vautier
Technical Director
Anthony holds a Master's degree in Public Health Sciences (MPH) and an inter-university diploma in statistics applied to clinical research and epidemiology. He has twenty years' experience in directing, coordinating and providing technical assistance in international cooperation with disadvantaged, vulnerable and/or marginalized populations. Ten years of more specific engagement on HIV/AIDS issues in Africa and Asia.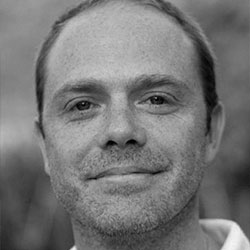 Olivier Geoffroy
Project Manager Côte d'Ivoire, Head of Mission
Olivier is an agronomist and holds a Master's degree in development program coordination. Over the past fifteen years, he has acquired solid experience in central and West Africa and particularly in Côte d'Ivoire, working with several international NGOs including Solidarités International, the French Red Cross and now Solthis. He has worked in multiple areas such as food security, agricultural development, water and sanitation and health in emergency, post-emergency, epidemic response and development humanitarian contexts. He has a good knowledge of the financing mechanisms, the setting up and implementation of projects.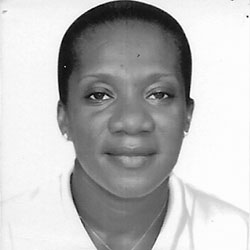 Aminata Ballo
Administrative and financial manager
Aminata is a confirmed accountant with 10 years of professional experience in accounting, administrative and financial monitoring of NGOs including the Ivory Coast Red Cross, the French Red Cross and the Dutch Red Cross. She also has extensive experience and capacity to manage funding from various institutional donors such as USAID, DUE, ECHO, AFD, SNU. She has a good command of team leadership with a strong appreciation for interprofessional communication.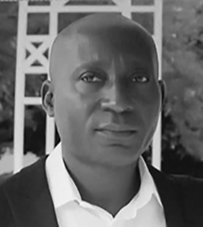 Samuel Essien Doukou
Responsable technique
 Titulaire d'un Diplôme d'Etudes Approfondies (DEA) en Biologie Humaine Tropicale de l'Université Félix Houphouët Boigny d'Abidjan et d'un Master en Santé Publique à l'ISPED (Université de Bordeaux 2), Samuel est impliqué depuis plus de 25 ans dans la lutte contre le VIH en Côte d'Ivoire à travers  l'élaboration, la mise en œuvre et l'évaluation de programme/projet en santé. Avant d'intégrer l'équipe ATLAS, Samuel a été directeur exécutif du Centre Intégré de Recherches Biocliniques d'Abidjan (CIRBA) pendant 10 ans, puis responsable  du projet OPP-ERA en Côte d'Ivoire pendant 5 ans.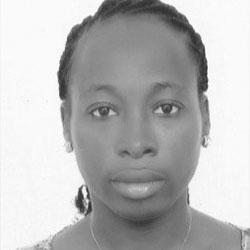 Rolande Koffi
Community leader
Criminologist, Rolande has a good managerial experience in national and international organizations. Her career has enabled her to develop her knowledge and expertise in the field of resocialization of children outside their families, and in the management of programs to fight HIV/AIDS and tuberculosis. She has helped to improve the health conditions of residents of the Houses of Detention and Correction in her country, Côte d'Ivoire.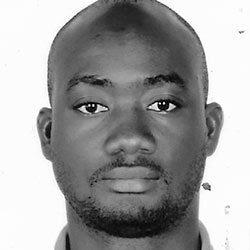 Wilfried Koffi
Logistics Assistant
Holder of a Higher Diploma in Transit and Logistics, Wilfried Koffi has been working in humanitarian logistics since 2009 for the French Red Cross in partnership with the Red Cross of Côte d'Ivoire and then for Solthis since 2018. He has acquired good experience in preparing files and monitoring purchases until their final destination, equipment management, inventory management, fleet management, in compliance with the procedures of humanitarian organizations and donors.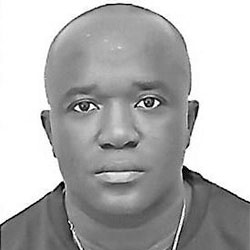 Dr Koimé Amon Anzan
Purchasing and Procurement Manager
Pharmacist and specialist in health product supply chain management with managerial skills, Dr. Anzan has 12 years of experience in the practice of the pharmaceutical profession. He is multidisciplinary and has extensive experience in both public and private health systems. He is experienced in the educational system of national health training schools. Its expertise also extends to non-governmental organizations in the implementation of programmes to manage malaria, HIV and other diseases.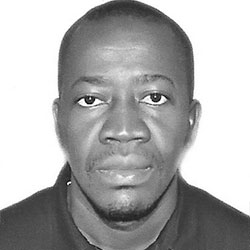 Kouassi Noël N'Guessan
Monitoring and evaluation manager
Kouassi Noël N'Guessan has several years of experience in monitoring and evaluating community projects in the fields of HIV/AIDS and malaria in various organizations such as Save the Children or Heartland Alliance International, which have enabled him to have solid skills in the management, monitoring and evaluation of health projects/programs.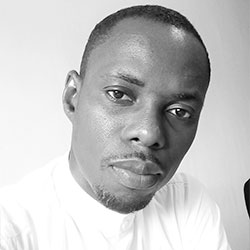 Emmanuel Tia
Assistant Administratif et Financier
Emmanuel est diplômé en Sciences Economiques et Développement et a une expérience professionnelle variée en administration, finances et comptabilité en évoluant dans des structures tant commerciales que sociales. Il a travaillé, pour ce qui relève des organisations de solidarité internationales, à International Rescue Committee et au Conseil Danois pour les Réfugiés avant de rejoindre le projet ATLAS en octobre 2018.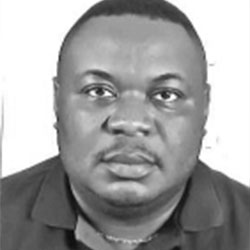 Dr Odé Kanku Kabemba
Project manager Mali
Odé Kanku Kabemba is a doctor of medicine, surgery and childbirth, graduated from the University of Lubumbashi in the Democratic Republic of Congo. He also holds an MD-MPH from the Catholic Universities of Louvain and Libre de Bruxelles. He continued his training at Illinois State University with a specialization in project management, monitoring and evaluation. He has since developed a long experience in health systems management, from organization, definition and planning of supply, to monitoring and evaluation.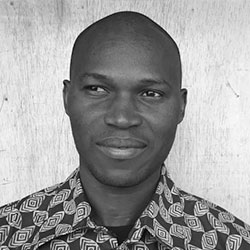 Bakary Diallo
Monitoring and evaluation manager
Bakary has a Master's degree in Project Cycle Management and Development Programs : GAR and is a member of AMCP-SP (Alliance Médicale Contre le Maludisme-Santé Population) and ALIMA (Alliance For International Medical Action).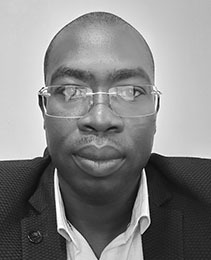 Samuel Delwendé Kaboré
Purchasing and Procurement Manager
Graduated in pharmacy with a master's degree in international health, Monique began her career in private pharmacy and then in the public sector as a pharmacist responsible for coordinating the implementation of pharmaceutical activities and capacity building at the regional level. Then at the central level, this coordination was extended to include the management of pharmaceutical statics and logistics issues. As part of Global Fund grants and on behalf of health system strengthening, Monique worked as a coordinator of GAS plans of partners and state at the national level for HIV, tuberculosis, reproductive health, malaria and nutrition.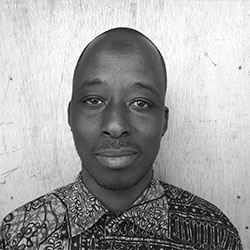 Dr Younoussa Sidibé
Technical Manager
Graduated in general medicine, Dr. Younoussa SIDIBE began his career as a support doctor in a gynaecology and obstetrics department in Bamako. He was a doctor in charge of a medical practice in Sévaré, in the Mopti region, and was recruited in 2004 by the Association Kénédougou Solidarité, which specializes in community care for people living with HIV in the Sikasso region. He held several responsibilities up to executive management. He has followed training courses on global HIV care, including a DU at the University of Paris VII on "Sexually transmitted diseases, rational drug prescription and their impact on reproductive health" and a Master 2 in project and organization management, as well as capacity building on Institutional Development and Organizational Strengthening.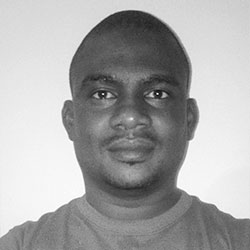 Abdoul Aziz Souley
Administrative and financial manager
Abdoul Aziz holds a degree in business management accounting and began his professional career as a field agent in Niger, then as an assistant administrator. He then began an international career with several medical and development NGOs through several missions in Africa, capitalizing on more than 10 years of finance and HR experience. He then joined Solthis in Mali as country administrative and financial manager.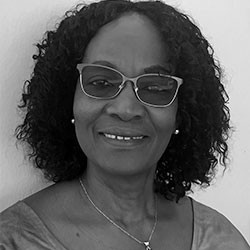 Dr Sanata Diallo
Project Manager Senegal, Head of Mission
Specialist in dermato-venereology and public health, developing country option, Sanata is a woman in the field who worked hard in civil society to promote a positive life for PLWHAs before becoming an expert on HIV/AIDS. She worked as National HIV/AIDS Programme Coordinator in Niger, Programme Officer for HIV/AIDS and Sexual and Reproductive Health for Adolescents and Youth at UNFPA, before joining Solthis, first as Medical Coordinator, then as Head of Mission, then as Health Services Officer in charge of capacity building for Solthis teams in the various countries, and is now Head of the ATLAS Project for Senegal and Solthis Representative for Senegal.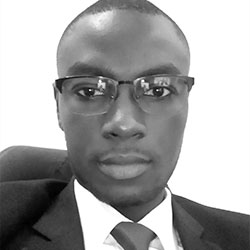 Baidy Dieng
Monitoring and evaluation manager
Baidy is a specialist in monitoring and evaluation of public health projects/programs. He has worked with many non-governmental organizations, Plan International Senegal, Childfund, Enda Santé, in several programs : Global Fund to Fight AIDS, Tuberculosis and Malaria, Community Health, STD Prevention, HIV/AIDS in different leadership positions. Baidy has extensive experience in setting up monitoring and evaluation systems, auditing data quality and monitoring beneficiaries.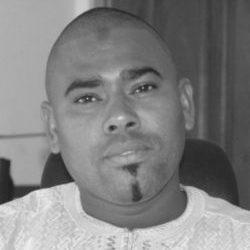 Aliou Leconte
Administrative, financial and logistical manager
A graduate in accounting, audit control (CCA) and finance/accounting, Aliou began his career at the Diourbel Regional Treasury-Payment Office and at the United Nations Office on Drugs and Crime in Dakar. After missions to Plan International and the Canadian Centre for International Studies and Cooperation, Aliou joined Action contre la Faim in August 2015 as Finance Administrator of the Podor base (Saint Louis Region) in the fight against malnutrition. He was then assigned in July 2016, still as Finance Administrator, to the Matam base, which carries nearly 75% of the budgetary weight of the Senegal Mission. His years of experience have enabled him to strengthen his skills in financial, administrative and accounting management, budget management, human resources management and team management.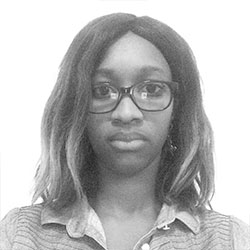 Scholastique Mingou
Administrative and financial assistant
Graduated in Financial and Accounting Sciences and Techniques, Scholastique started as an accounting secretary in the agri-food sector. In July 2017, she joined the humanitarian community by first integrating the NGO Pilot Village as an Administrative and Accounting Officer and then continuing the adventure with Solthis.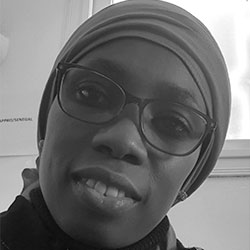 Dr Mame Kene SYLLA
Purchasing and Procurement Manager
Dr Mame Kene Sylla is a pharmacist with a master's degree in hospital and community pharmacy. Specialist in procurement and stock management, she began her career at Senegal's National Malaria Control Programme. Hungry for knowledge and challenges, she gained solid experience as an assistant to the NMCP Procurement and Supply Management Officer and later as a project manager on improving input availability in the South and South-East regions of Senegal.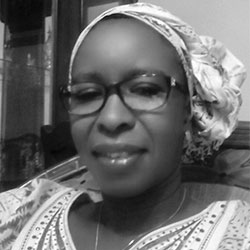 NDèye Marinette Traoré Ndour
Technical Manager
Public health specialist, Marinette was the Coordinator of the HIV component of the Ministry of National Education's school health and nutrition project. Subsequently, she developed her expertise in the field of HIV by holding the position of Programme Officer at the Conseil National de Lutte contre le Sida of Senegal for more than a decade, with the main missions of planning and implementing integrated multisectoral regional plans, coordinating the interventions of partners in the response at the regional level, monitoring/supervision/review of the flagship activities of the national AIDS programme and finally conducting regional analyses and mapping of HIV vulnerability in the 08 regions supported by FHI360/USAID.