Additional tools for using the HIV self-test
Download the complementary brochure of the HIV self-test (in french) 
Epidemiological context
Côte d'Ivoire, according to available data, remains one of the most affected countries in West Africa, with a national prevalence of 2.8% in 2018 but with steady progress (3.7% in 2011-2012). HIV prevalence is high and slightly increasing among MSM (12.33%), FSW (12.2%) and DU (5.3%). The regions of Gbokle-Nawa-San Pedro, Abidjan and South Comoé have prevalence rates above the national average. The Gbokle-Nawa-San Pedro region has the highest number of new HIV cases per year, where prevalence is estimated at 4.3% and only 19% of PLWHA know their status. The city of Abidjan has a prevalence of 5.1%, but with better access to HIV testing.
Source : AIDSInfo, Unaids, 2019
Key hard-to-reach populations and their partners :

men who have sex with men (MSM),
sex workers (SWs), including casual sex workers, and their customers,
drug users.
Partners of people living with HIV (PLWHA).
Patients with sexually transmitted infections (STI) and their partners.
How will HIV self-tests be distributed ?
Based on the expertise of the community-based organizations and public health centres involved in the ATLAS project, the self-tests will be distributed to key populations through the following channels:
Community-based distribution to MSM and SW
Consultation sites dedicated to key populations (MSM, SW and DU)
STI consultation and treatment sites
Sites for the care of PLWHA
More than 300,000 HIV self-tests will be distributed in the regions of :
Gbokle-Nawa-San Pedro (1)
Abidjan (2)
Sud-Comoé (3)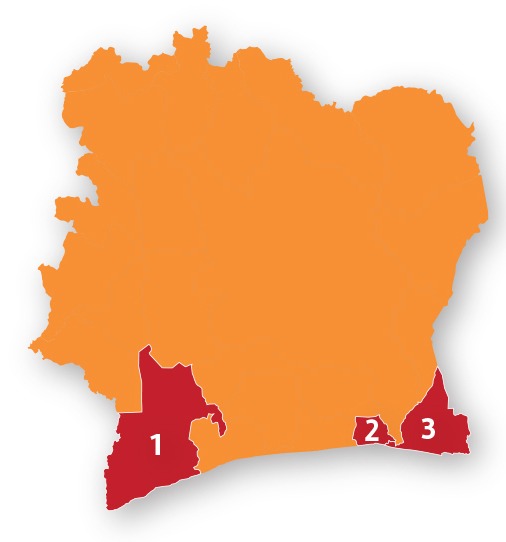 The project is implemented with Ministry of Health and Public Hygiene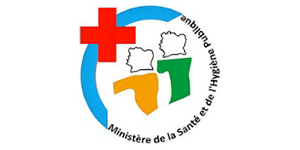 And also in collaboration with :
The National AIDS Control Programme, the New Public Health Pharmacy of Côte d'Ivoire
And Espace Confiance, the Ariel Glaser Foundation, Heartland Alliance International, Ruban Rouge, as well as Aprosam, Blety, Eloé and Orasur.