Research within the ATLAS Project
In 4 minutes, presentation of the 5 research workpackages of the ATLAS project by Joseph Larmarange, Scientific Coordinator of the project.
ATLAS and secondary distribution: One of the major innovations of the ATLAS Project is secondary distribution, or how to reach those who do not test for HIV.
COVID-19 Response 
In partnership with the STAR programme, implemented by PSI and funded by UNITAID, the ATLAS Project has developed guidelines on the use of HIV self-testing in the context of the response to COVID-19.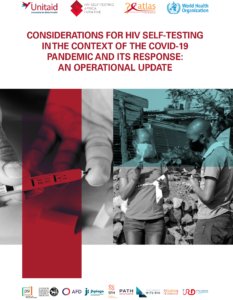 ATLAS project, regional presentation
ATLAS project in Côte d'Ivoire
ATLAS project in Mali
ATLAS project in Senegal
Our wishes for 2020
ATLAS brochures
Resources on Self-testing and Screening